Team Challenges - All there is to know about them.
Edit
This facility offers the opportunity to take on other teams on World Community Grid in a competition that can last from a single day to 6 months.
Please visit our Team Challenge Help pages for extensive detail.
A short summary of features in shown below in a slide.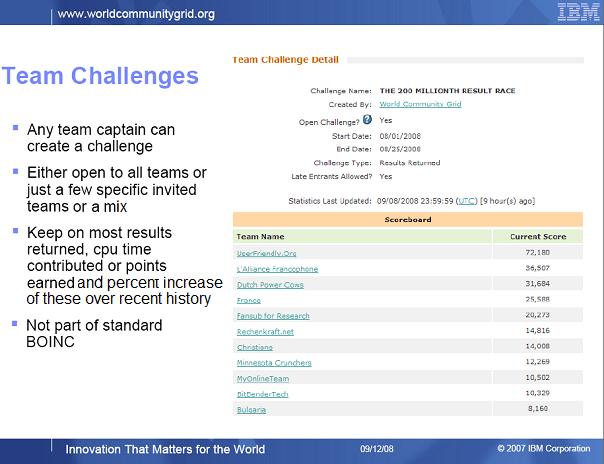 How to find a specific challenge
Edit
Members often have trouble finding this link. Bookmark it if you frequently want to find challenges.
Ad blocker interference detected!
Wikia is a free-to-use site that makes money from advertising. We have a modified experience for viewers using ad blockers

Wikia is not accessible if you've made further modifications. Remove the custom ad blocker rule(s) and the page will load as expected.