Download the installer from the World Community Grid website.
Run the installer. You must have Administrator privileges for the installation to succeed.
If you are in admin approval mode, you will see this warning:
Click "Continue". The installer will start.
Click "Next" to begin the installation.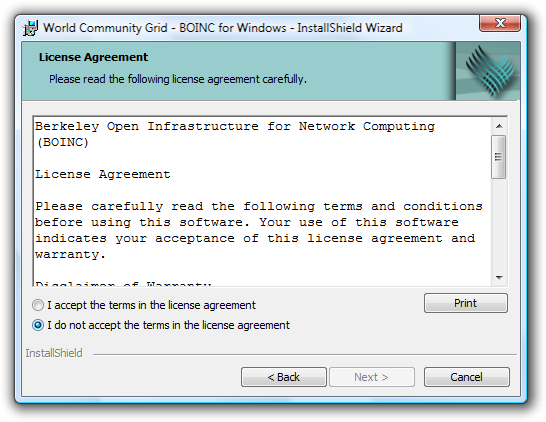 Select "I accept the terms in the license agreement" and click "Next"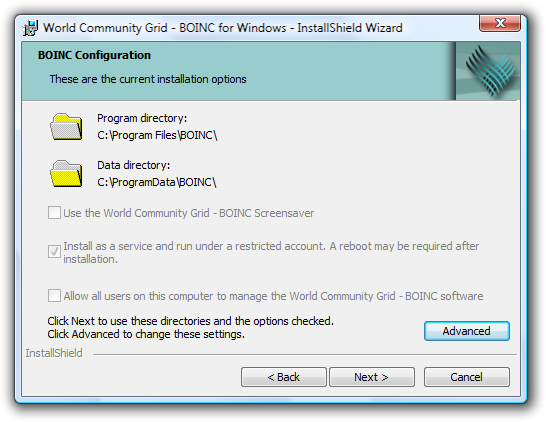 If you are updating an existing installation, the current settings may be correct. For a new installation, click "Advanced".
Leave the folder selections at the default values.
Using the screensaver or not is your decision. You can change your decision later.
We strongly recommend selecting "Install as a service and run under a restricted account".
Most members will want to leave "Allow all users on this computer to manage the World Community Grid - BOINC software" unselected.
Click "Next".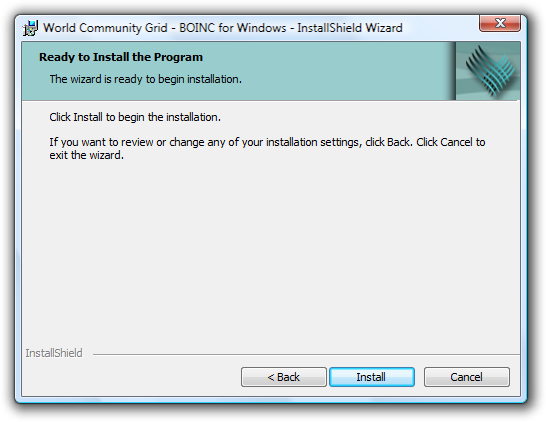 Click "Install".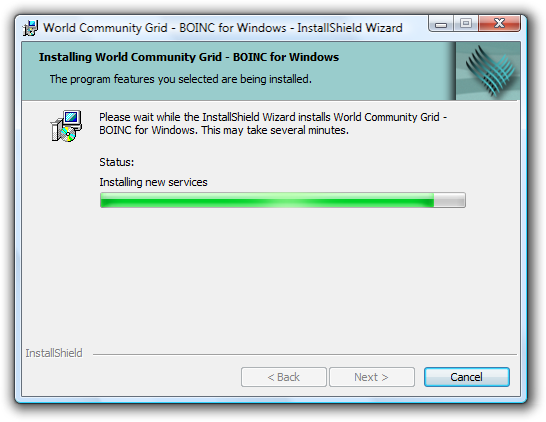 Wait for the installation to finish. If anything goes wrong, refer to the installer errors guide.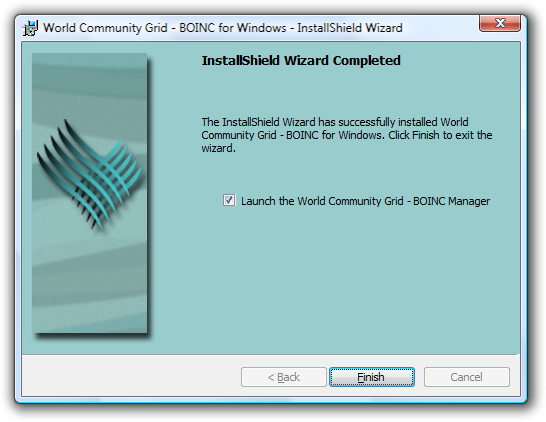 Click "Finish".
The installation may require you to restart your computer before the software will run.